Find Out About Dave!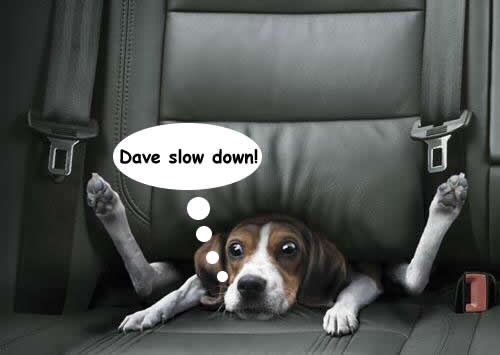 What People Are Saying About Dave
Dave Rottkamp worked with us for over 3 years searching for houses in and around the Lake Wallenpaupack region. He was very informed about the region and provided us with much information. He was available to us throughout the year- at the time and on the weekends that worked for us. One of the nicest parts was his connectivity, I could email, call, or text Dave and know I would get a response quickly. All to often, realtors are pushy and know-it-all; Dave was the complete opposite. He was extremely easy going and easy to deal with. He never pressured us. Dave was able to show us everything that was on the market quickly and efficiently, in winter and in summer. Through him, we were able to learn about the different communities and understand what each one had to offer. Once we found the house we wanted to buy, Dave was thorough and explained every step of the process to us. He dealt with the seller and their realtor and made what can be a difficult process go very smoothly- at least that is how it looked to us! We spent a long time searching for a great vacation house. If it wasn't for David Rottkamp, I'm sure that we would not have succeeded in finding it. I highly recommend him to be your realtor.

Geri Budd Lakeville, PA

---
Dave Rottkamp is the absolute best! He was so patient and helpful during the purchase of our lake home. Thanks Dave for all your help!
Sue & Don Becker
---
Dave was one of the best realtors that I have ever delt with. He would go out of his way to research properties just so we would not waste our time. He followed through with all the purchasing steps to make this transaction as easy as possible.
Scott & Michelle McHale

---
Dave is very responsive and makes the home buying process easier and less streesful. We would use him again and recommend him to friends and family.
Bill & kelly Frank

---
It was a pleasure working with Dave looking for a home in the Poconos. We had started the process in the fall of 2007 and worked with two other agents before successfully connecting with Dave in early 2009. We knew immediately that Dave's was the right agent for us as he quickly demonstrated his knowledge of the market and a willingness to listen and understand our real estate requirements. We appreciated Dave's candor and advice regarding the homes we considered and his knowledge of the different communities around Lake Wallenpaupack was very helpful. Dave worked with us through the entire process and provided assistance in addressing the many issues that arise when purchasing a new home. We would strongly recommend Dave to anyone looking to purchase a home in the Lake Wallenpaupack area.
Bob and Linda Livingston
---
My wife and I worked with Dave for over a year to find our special home. We were probably not the easiest clients as we were very particular with our requirements. Dave came to understand our needs and was very patient with us to help us find what was right for us. He never pushed and was exactly what we were looking for in a buyers agent. We always knew he had our best interest in mind. He was professional, knowledgeable, and was really an expert when it came to Lake Wallenpaupack homes. Highly recommend Dave to anyone!
Brian Johnson
---
Dave Rottkamp is the kind of professional that you could only hope to find through a personal referral. However that is not how we found him. We were looking for a home in the Pocono's and called Century 21 Select Group. Dave happened to be the agent in the office that day and took our call. We talked for quite a while and when the call was finished he knew exactly what we were looking for.
Having bought and sold a fair amount of real estate in our adult life we have had extensive experience with a variety of real estate agents. Dave proved to be extremely professional; skilled; knowledgeable; conscientious; and on the ball. Overall one of the best realtors we have had the pleasure of working with. We consider Dave Rottkamp to be expert in his field and would not work with anyone else for future Pocono real estate needs."
Marlene & Lee Mentzer
---
Working with Dave Rottkamp made searching for our vacation lake house a pleasure. From the beginning, he approached the process without any pressure – and truly sought to educate us about life on Lake Wallenpaupack. He put into perspective the issues of lake home ownership – and helped us to find the house that would best meet our expectations and needs on the lake.

Dave is a great listener, and understood what we were seeking in a vacation home. We never questioned his honesty or integrity, and knew he was looking out for our best interests. Finally, he was responsive, thorough and went beyond our expectations by providing us additional documents or information that we required to help make an educated purchase decision.
Nancy and Glenn Dever

---
"We felt the experience working with Dave was very positive. Dave is very knowledgeable about real estate in the area. I feel Dave has good listening skills and was very helpful in making sure all of the negotiated items were addressed in a timely and comprehensive manner. I would highly recommend Dave to anyone looking for real estate in the area."
Stephen Gold